This is a developed country that seizes the imagination of visitors to its distant shores. With its pallets of colours ranging from the red sands of the outback, the blue waves lapping iconic beaches, the coral shades of the great barrier reef and the bushwalking terrain of cradle mountain this is country of savage beauty. And once you tire of the nature, kick back and relax in one of Australia's many hip cities- most of which are located along the coast!
Holiday Offers
Below is a selection of the most popular Inspiration Holidays Australia holiday offers. We have Australia offers at most of the hotels we feature. For more holiday offers in Australia, have a look at offers section, or use our holiday search where you will be able to see all the best Australia holiday deals we currently have. You can also call an Inspiration Holidays Australia holiday experts who will be able to tailor make a Australia holiday for your specific requirements.
Our Recommended Hotels in
AUSTRALIA
HOTEL CHOICE : Fitzroy River Lodge
Deep in the heart of the Kimberley, on the banks of the mighty Fitzroy River lies a magnificent…
Tours
At Inspiration Holidays, we feature a diverse range of Australia tours catering to an array of different preferences. If you don't find what you are looking for, remember, we can create a tailor made Australia holiday itinerary for you. Our Australia destination experts will discuss your requirements and design a Australia journey that is perfect for you.
Explore our Destinations in AUSTRALIA
Inspiration
Need some Australia Inspiration. Explore ideas for your Australia journey by exploring the categories below. Scroll left and right to view different Australia holiday ideas, escorted tours, sample itineraries, fly drives and more.
Top Attractions
You haven't been to a destination until you have seen its most famous attractions! The team at Inspiration Holidays have put together our recommendations of some of the top attractions in Australia. If you are looking for advice about the attactions you should visit during your holiday in Australia, give one of our tailor made holiday experts a call on 0203 51 51 651
Explore Australia
We offer a range of Australia tours and Australia holiday offers. The team at Inspiration Holidays can also help design a multi destination Australia holiday itinerary. Choose from one the destinations below find inspiration and plan your Australia journey.
Explore Map
LATEST NEWS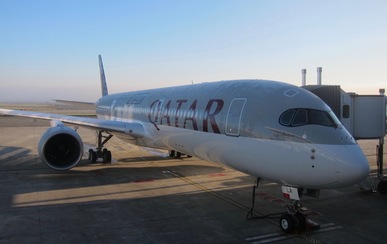 This is an update to a post that I published in March. It's interesting that when I published this post at the time I noted just how many new ultra longhaul flights there were. At the time, fiv...