Tailor Made Holidays to Australia
At Inspiration Holidays, we pride ourselves on tailoring holidays to Australia that are designed around your needs and expectations and not ours. We have a range of Australia holiday offers that we have negotiated special or exclusive deals on. We can also arrange multi centre Australia holiday itineraries as well as tours and excursions in Australia. For more information on our Australia holidays, call an Inspiration Holidays tailor-made expert on and speak to one of our reservation experts who will be able to help you plan the perfect holiday in Australia.
Travel to a country where the weather is always nice, where people are friendly and ready to party, where beaches are amazing, where there is a plethora of activities both indoors and outdoors and where English is the main language!
If you think such a country doesn't exist, think twice. Australia is about to prove you wrong! From rain forests to deserts, a journey in Australia will enable you to explore all sorts of landscapes. If the land is not enough for you, don't worry, there's plenty to explore underwater as well. A jump in the sea, mask in hand, and you will see the largest coral reef in the world! Still not enough? No problem, more than 8000 islands surround the country, you just need to choose one! And if you're still bored, just take a trip to Lake Hillier, the only lake with natural pink water in the whole world! If the idea of a holiday in Australia doesn't impress you, we don't know what will!
Natural wonders are not the only attraction of this amazing land; though there are many! Completely detached from the rest of the world, Australia has developed its own types of flora and fauna that cannot be found anywhere else. Are you ready to meet friendly and open-minded people? Are you interested in learning about the Aborigines' culture? Do you want to taste many new exotic flavours? Do you want to explore the natural world in a way that you have never done before? Do you want all the mod-cons expected in a western country? Form open road fly drives to detachment from reality in the open air pool of a remote private lodge, Australia is waiting to welcome you!
Australians are friendly and easy-going people who love to have fun and make jokes. They are always available to help tourists out so don't be shy and ask for help when needed! All Australians love sports and get quite competitive when playing. Most of them don't follow any specific religion but are respectful of people who do. A few tips to make your travel experience in Australia as smooth as possible: when taking public transport make sure not to speak loudly, especially when on the phone, and avoid eating snacks as you may get a big fine for doing so. You are not required to tip waiters and waitresses at the restaurant and if you're out on a date expect to share the bill. Lastly, if you have an appointment with someone make sure to show up on time, Australians can't stand latecomers!
Australians use the Australian dollar as their currency. One Australian dollar is about 0.54 pounds. But how much does life cost in this country? Australia is not cheap, however, there are plenty of options for those who want to travel on a budget. Hostels can be found everywhere and the average price for one night ranges from 14.00 to 27.00 pounds. For an even cheaper option, you can camp in one of the many designated areas. The largest expenses you will have to consider in your budget when planning your Australia itinerary are transportation costs. Australia is a big country and it's very spread out. If you want to travel from the west to the east coast you may even have to catch a plane spending up to a few hundred of pounds.
Obviously English is the main language spoken in Australia, however, there are many indigenous languages still spoken by the aborigines. Unfortunately, many of these are slowly getting lost and only 13 indigenous languages are still spoken among children. The one with the most speakers is Djambarrpuyngu with about 4200 people still using it on a daily basis.
In order to enter Australia, you will have to apply for a free eVisitor Visa. This type of Visa lasts for 12 months and allows you to travel to Australia and stay for up to three months as many times as you like within a year. Unlike many other countries, you don't need a six months validity on your passport to enjoy a holiday in Australia but, obviously, your passport needs to be valid for the whole period of your stay. Make sure to also check the different requirements of all the countries in which you will transition on your way to Australia and back to the UK!
Our Recommended Hotels in
AUSTRALIA
HOTEL CHOICE : Holiday Inn Parramatta
Property Location
In the heart of Parramatta, Holiday Inn Parramatta is close to Par…
Tours
At Inspiration Holidays, we feature a diverse range of Australia tours catering to an array of different preferences. If you don't find what you are looking for, remember, we can create a tailor made Australia holiday itinerary for you. Our Australia destination experts will discuss your requirements and design a Australia journey that is perfect for you.
Explore our Destinations in AUSTRALIA
Inspiration
Need some Australia Inspiration. Explore ideas for your Australia journey by exploring the categories below. Scroll left and right to view different Australia holiday ideas, escorted tours, sample itineraries, fly drives and more.
Top Attractions
You haven't been to a destination until you have seen its most famous attractions! The team at Inspiration Holidays have put together our recommendations of some of the top attractions in Australia. If you are looking for advice about the attactions you should visit during your holiday in Australia, give one of our tailor made holiday experts a call on
Explore Australia
We offer a range of Australia tours and Australia holiday offers. The team at Inspiration Holidays can also help design a multi destination Australia holiday itinerary. Choose from one the destinations below find inspiration and plan your Australia journey.
Explore Map
LATEST NEWS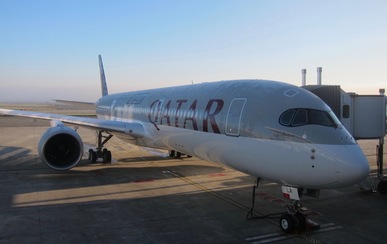 This is an update to a post that I published in March. It's interesting that when I published this post at the time I noted just how many new ultra longhaul flights there were. At the time, fiv...