There are few people on earth that haven't experienced the delights of the United States. For most, these experiences are through film and TV. If you thought the USA was amazing on the small screen, just wait untiul you experience on the biggest screen available!
Holiday Offers
Below is a selection of the most popular Inspiration Holidays United States holiday offers. We have United States offers at most of the hotels we feature. For more holiday offers in United States, have a look at offers section, or use our holiday search where you will be able to see all the best United States holiday deals we currently have. You can also call an Inspiration Holidays United States holiday experts who will be able to tailor make a United States holiday for your specific requirements.
Information
The U.S. is a country of 50 states covering a vast swath of North America, with Alaska in the northwest and Hawaii extending the nation's presence into the Pacific Ocean. Major Atlantic Coast cities are New York, a global finance and culture center, and capital Washington, DC. Midwestern metropolis Chicago is known for influential architecture and on the west coast, Los Angeles' Hollywood is famed for filmmaking.
Culture
Currency
Language
Passport & Visas
Our Recommended Hotels in
UNITED STATES
HOTEL CHOICE : Grand Hyatt New York
Elevate your stay in New York City from good to grand at Grand Hyatt New York, the only hotel co…
Tours
At Inspiration Holidays, we feature a diverse range of United States tours catering to an array of different preferences. If you don't find what you are looking for, remember, we can create a tailor made United States holiday itinerary for you. Our United States destination experts will discuss your requirements and design a United States journey that is perfect for you.
Explore our Destinations in UNITED STATES
Inspiration
Need some United States Inspiration. Explore ideas for your United States journey by exploring the categories below. Scroll left and right to view different United States holiday ideas, escorted tours, sample itineraries, fly drives and more.
Explore United States
We offer a range of United States tours and United States holiday offers. The team at Inspiration Holidays can also help design a multi destination United States holiday itinerary. Choose from one the destinations below find inspiration and plan your United States journey.
Explore Map
foodies
Some content in foodies
culture
Some content in culture
shopping
Some content in shopping
cycling
Some content in cycling
religion
Some content in religion
LATEST NEWS
We have all heard about the US government shutdown which is now on its 34th day. We have been getting an increasing number of customers booked on a holiday to America asking how this effects some...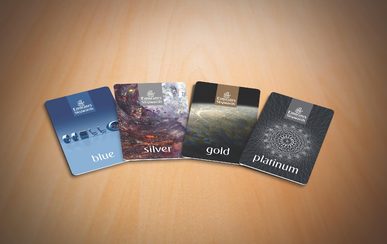 We sell a lot of Emirates at Inspiration Holidays. It is one of our preferred airlines for holidays and tours in Africa, the Middles East, the Far East and of course Australia and New Zealan...