Tailor Made Holidays to Australia
At Inspiration Holidays, we pride ourselves on tailoring holidays to Australia that are designed around your needs and expectations and not ours. We have a range of Australia holiday offers that we have negotiated special or exclusive deals on. We can also arrange multi centre Australia holiday itineraries as well as tours and excursions in Australia. For more information on our Australia holidays, call an Inspiration Holidays tailor-made expert on 0203 51 51 651 and speak to one of our reservation experts who will be able to help you plan the perfect holiday in Australia.
Our Recommended Hotels in
AUSTRALIA
HOTEL CHOICE : Dolphin Lodge
Property Location
When you stay at Dolphin Lodge in Albany, you'll be by the ocean a…
Tours
At Inspiration Holidays, we feature a diverse range of Australia tours catering to an array of different preferences. If you don't find what you are looking for, remember, we can create a tailor made Australia holiday itinerary for you. Our Australia destination experts will discuss your requirements and design a Australia journey that is perfect for you.
Explore our Destinations in AUSTRALIA
Inspiration
Need some Australia Inspiration. Explore ideas for your Australia journey by exploring the categories below. Scroll left and right to view different Australia holiday ideas, escorted tours, sample itineraries, fly drives and more.
Top Attractions
You haven't been to a destination until you have seen its most famous attractions! The team at Inspiration Holidays have put together our recommendations of some of the top attractions in Australia. If you are looking for advice about the attactions you should visit during your holiday in Australia, give one of our tailor made holiday experts a call on 0203 51 51 651
Explore Australia
We offer a range of Australia tours and Australia holiday offers. The team at Inspiration Holidays can also help design a multi destination Australia holiday itinerary. Choose from one the destinations below find inspiration and plan your Australia journey.
Explore Map
LATEST NEWS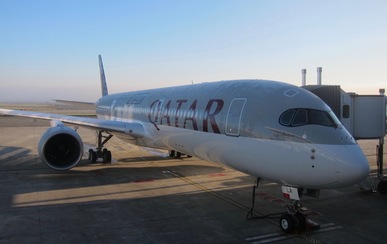 This is an update to a post that I published in March. It's interesting that when I published this post at the time I noted just how many new ultra longhaul flights there were. At the time, fiv...